ONE OF THE CLEANEST BIKES IN SOUTH RIDING!
This red and black 2015 Ducati 848 Streetfighter has seen better days before it came to Tabula Rasa. After logging a bunch of time on the track and spirited riding, this bike was due for a detail. Upon inspecting the bike, there was a decent amount of road grime, tar, bugs, and other built up contamination that was taking away from the beautiful finish of the bike. You could find exhaust soot, brake dust, and shredded rubber from the tires all throughout the bike. It was time for a motorcycle detail.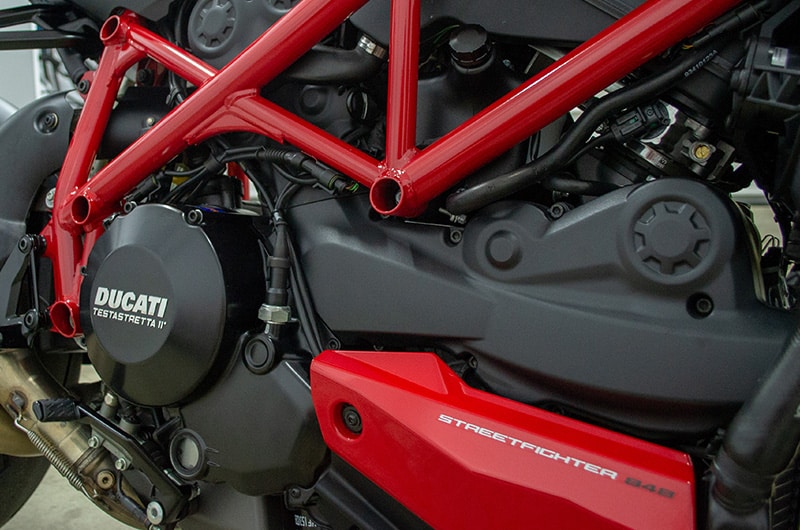 DETAILING SERVICES PERFORMED
We started the detail with a wash to release the loose contamination then proceeded to degrease the heavily soiled areas. After the initial cleaning, we turned to steam. Steam cleaning the bike melted away the stubborn contamination that didn't come off with our wash step. This helped properly prepare the surfaces for the polishing and protecting the bike.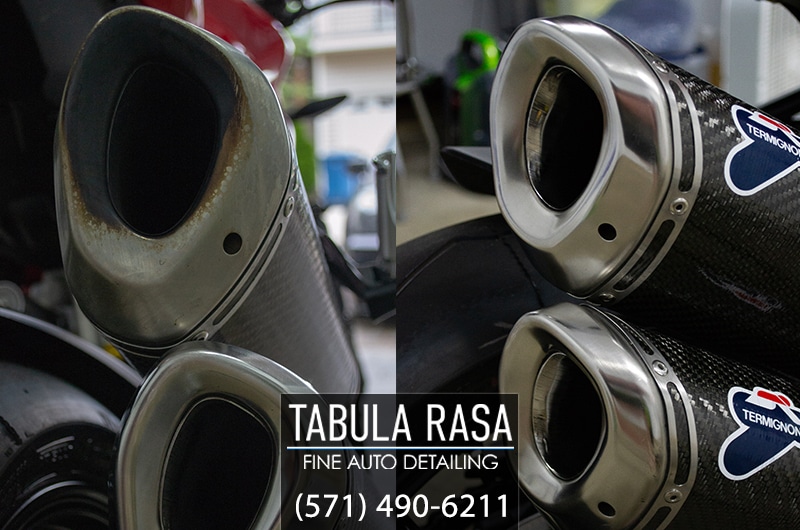 When the customer came to pick up the motorcycle, he was shocked. He didn't think a motorcycle detail could clean up his Ducati in the way that it did. The driveline and the motor were restored to a like new condition. The exhaust tips were polished and the suspension looked like it was never driven on. The black trim provided a beautiful contrast showcasing every bit of the beautifully polished red paint. The best part is, with the bike properly protected, we will be able to restore it to this like new condition much easier next time around.